Watch
Here's Two Detectives, a pair of short stories about private eyes.
Watch
Here's a new music video I made for Fist Of The First Man. Album available here, in all kinds of fancy versions.
Things I did at the Soundtrack Festival 2012
I was lucky to work on bunch of things for this year's Soundtrack film and music festival and thought I'd collate them here. Y'know, for posterity's sake. To kick things off, Ellen Waddell and I made this intro film: That's her screaming and really playing bass and I'm the guy behind the cornet. My rusty tooting had to be replaced with more professional...
Watch
Ellen Waddell and I made this music video for Future Of The Left, and it ended up on Rolling Stone. I always wanted to be Hot and New, and now it's official.
Watch
In November 2011 I introduced the acclaimed US indie Bellflower at the Soundtrack Film Festival. Its director Evan Glodell wasn't able to travel to Cardiff for a Q&A, so here's what we did instead. Sort of. Big thanks to Anne Siegel, Chris Forster and Cerian Price.
3 Things I've written recently
The End Of The Neverending Story An article for hack/flash about Secrecy's long journey to release. Watch it! A piece for Plastik about supporting independent cinema. Roath People My entry on the hyperlocal Cardiffian blog.
Roathbud 2011 line-up
Here's what we showed at the Roathbud film night, which was part of the Made in Roath Festival 2011. First, the intro film: Funday  Directed by Keri Collins Fujiya & Miyaji: YoYo Directed by Casey Raymond & Ewan Jones Morris Tentboy Directed by Ryan Owen Kutosis: Skin  Directed by Tom Betts (i.e. me) Fixer Directed by Jon Ratigan Classic cinema: ...
Aside from stress, loss of income and the exasperation of your peers, one of the big pitfalls of shooting the same feature film over several years is that you may run into continuity issues. Just ask those kids who spent their youths re-enacting Raiders of the Lost Ark – they (re)shot it out of sequence and consequently bounce in and out of puberty within individual scenes. Thankfully, though...
1 tag
On the 11th of July 2006 ~ 5 years ago today ~ we started shooting Secrecy, my debut feature film. Armed with only minimal equipment, a rough outline and a sackload of chutzpah, I met actors Adrian Walsh and Nathan Sussex and cameraman Vivian Thomas upstairs in the Prince of Wales pub in Cardiff and proceeded to direct some of my first ever dialogue-driven scenes. It went surprisingly well: with...
1 tag
Here's an article I wrote for Blown Magazine about the excellent British film Skeletons and its director Nick Whitfield. Read it, then go watch the film. Or vice versa. // ]]]]>]]>
2 tags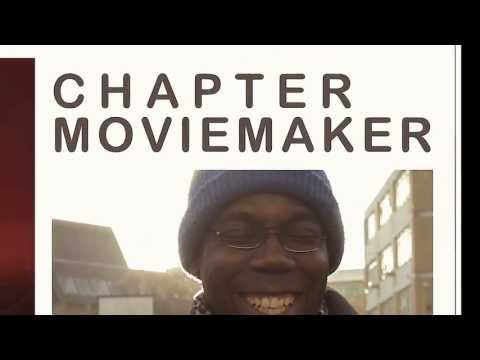 3 tags
The secret history of Chapter MovieMaker →
I've been hosting Chapter MovieMaker, a monthly short film night at the Chapter cinema, since 2003 and the nice people at hack/flash asked me to write this guest blog about how that happened. 
2 tags
Watch
Earlier this year Anne Siegel and I entered the Sci-Fi-London 48 Hour Film Challenge. Our mission: to make a film from scratch lasting 3 to 5 minutes with a randomly selected title, prop/action, and line of dialogue. They were, respectively: Disguised; a circuit board – we see a character trying to snap it in half (successfully is an option); and "it says, attach the handle and turn to the...